Our Venue
"Le coup de foudre"… 2002, it was "love at first sight" when I discovered this vacant building tucked away on a small street in downtown Geneva, NY. The Farmers and Merchants Bank, a striking example of early 20th century Beaux-Arts Classicism, stood there lonely and grand, begging for intervention. It was not long before I jumped at the challenge, inspired by my relatives in France, well known for reviving long abandoned historic landmarks.
It took a few years before I could dive into the exciting, albeit laborious, rehabilitation process. Guided by the New York State Historic Preservation Office, as well as the US Green Building Council, I strived to resurrect this historic building as a "green" canvas for a new generation to enjoy.
Renamed Left Bank, a nod to Paris' Rive Gauche of artists and thinkers, we aim to bring that same innovation and energy to this restored bank building on the left shore of Seneca Lake.
Now young and old gather within Left Bank's majestic walls to celebrate bridal showers, weddings, anniversaries, and every stage in between. Musicians perform vibrant string quartets, and jazz bands infuse the air with sulphury notes. Left Bank is a place for artists to color the walls with their inspiration, for a speakeasy to welcome the voiceless, and for a silent disco to rally the restless. It is also a venue for businesses and institutions to strengthen and expand their outreach with fundraisers and workshops, or for designers and wine makers to launch their latest products. The options are endless!
"So, where is Geneva?"
A "must-see" destination in western New York, at equal distance from Rochester, Syracuse, and Ithaca, Geneva stands in the heart of the booming Finger Lakes wine region. Proudly anchored around the northern shore of Seneca Lake, this "uniquely urban" city of 13,000 is experiencing a remarkable renaissance. We at Left Bank fully embrace this renewed vitality by promoting artistic talent and celebrations of all kinds in this outstanding architectural landmark.
Welcome to Geneva and welcome to Left Bank!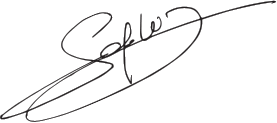 Sophie Paillard-Elkin, Owner